---

Interesting theme, interesting characters and quality animation are the first impressions that will create a feeling that you are not playing the slots, but some of the video game from the good old days.
The theme is the underwater world, and the Hades is the Greek god of the water underworld from the 4th century BC, but we are sure that you will not be serious for one moment due to the title of the game, for you will laugh at each character in it. The expression Hot as Hades is used to describe something extremely hot.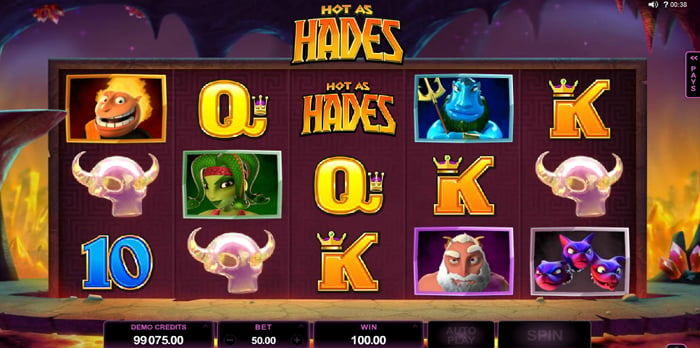 he wild symbol of the game, that is, the Joker that replaces all symbols but Scatter is the name of the game, Hot as Hades. It doubles each winning connected to it.
The scatter symbol generates Bonus Games and the appearance of 3 skulls delivers one of the most interesting Bonus Games on our site, when it comes to slots.
After the appearance of 3 or more Scatter symbols our hero goes on a journey through ancient Greece, finding many obstacles on his way, or the chance to win a large number of bonus points.
The selection of 5 elements is permanent. At the start, it's the 5 cups. Each of them generates a certain number of points or passing on or the end of the Bonus Game. Then, 5 doors follow, 5 shells or 5 clouds. You find selections everywhere and the point is to win points and pass on as much as possible.
Naturally, the largest number of points is at the very end, completing all levels brings the Treasure of Zeus.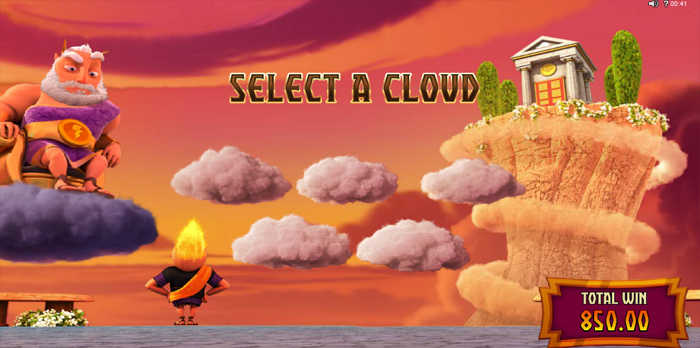 The second Bonus Game is Super Mode.
During the Super Mode Bonus Game you will receive 3 fixed wild symbols, or 3 jokers that will stay in their place during all 5 free spins and generate multiple winnings for you, which is very possible with standard Hot as Hades joker symbols.
The animation is perfect, graphics also, humorous comments and actions of the heroes in some part of the game will make you forget this is a slot, and that the points are real. The question is whether you like it or not.
The Bonus Game is a special story altogether. In addition to a large number of points, it has an educational side to it for each player. The history of Greece and passing through it is described in short animated lines.
---