---

If you ever wondered why are the VIP games called that way, the answer could be provided by this game.
VIP games are the games full of novelties with slots. New solutions, possibility of different winnings, different and interesting bonus games, a large number of pay lines, this is what makes a game VIP.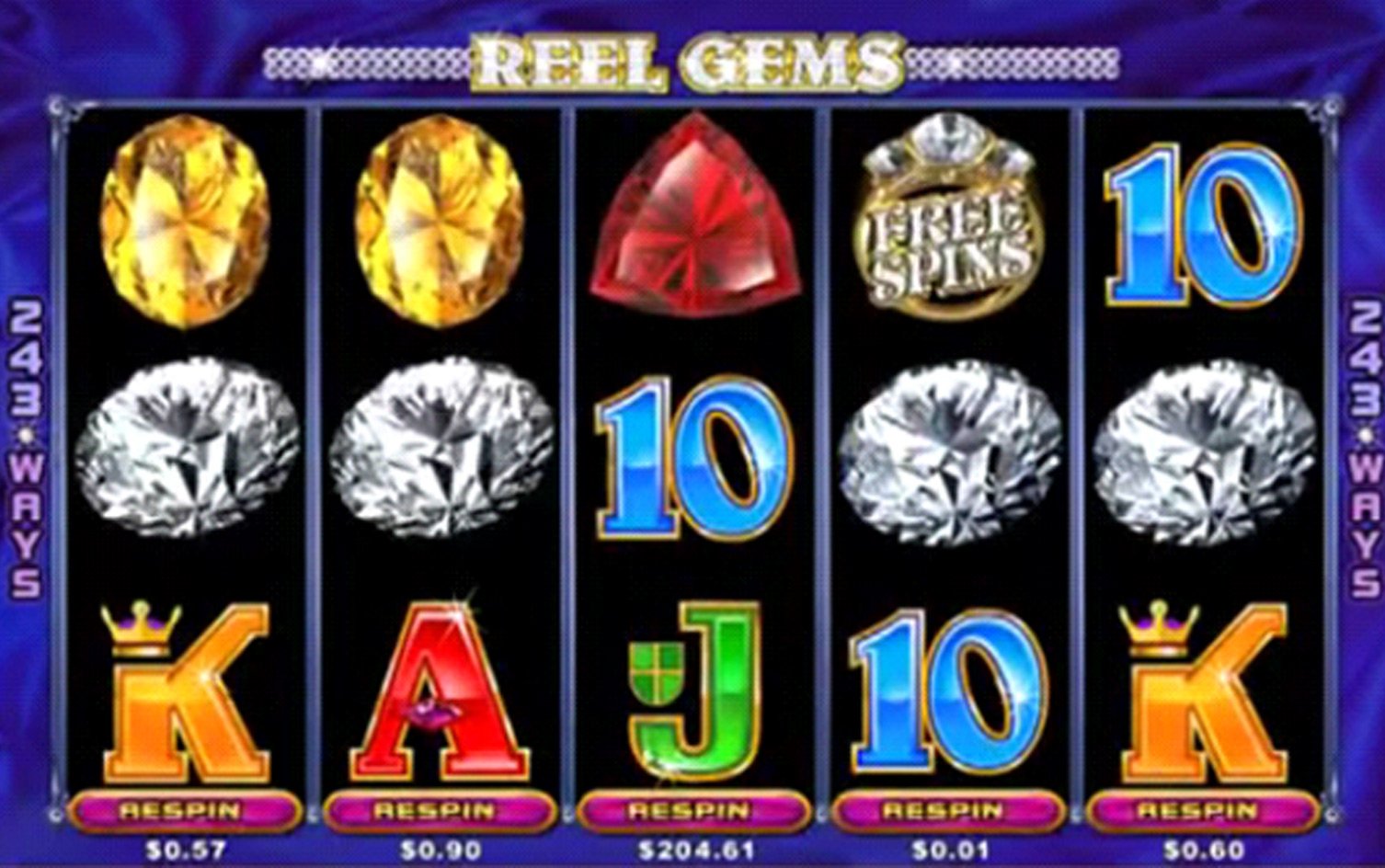 Reel Gems is just another game providing something new and altering your position on slots.
All the games have spins, almost all bonus games, even several bonus games in some of them. However, Reel Gems, along with only a few games out there, offers the option of re-spinning each spin individually!
What does that mean in practice? How many times did you experience missing one symbol to complete 5 identical symbols in the first spin of a slot?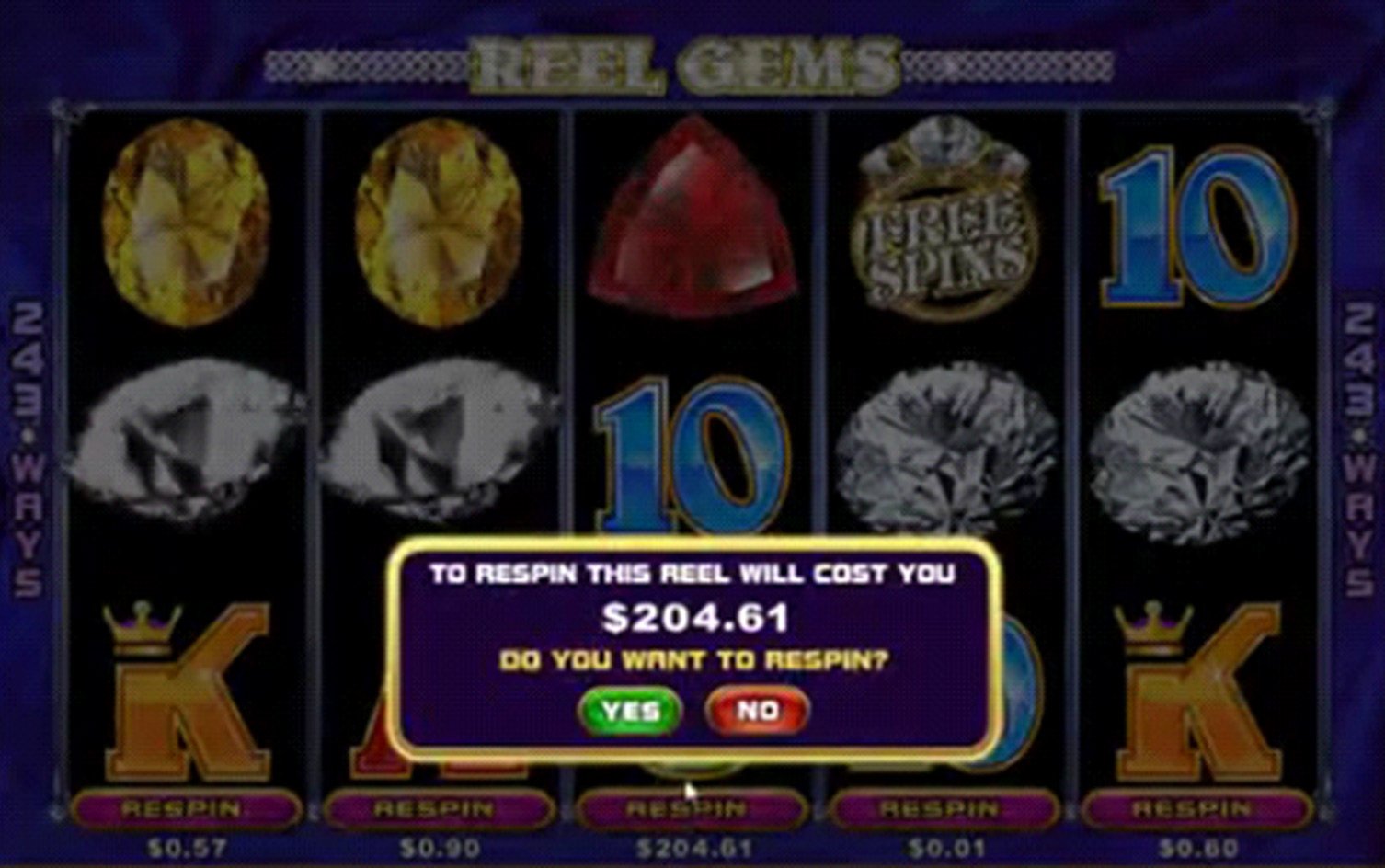 Numerous times…
Well, in this game, it is possible to turn each, individual spin a numerous amount of times after the completion of each hand!
Naturally, the more value it can get, the price of the individual spin is higher. If you get a symbol J in the first two spins, you miss it in the third, and then get it in the last two spins, additional spin will not cost too much and the opportunity to win 5 Js. However, if a diamond is instead of the J, the price of the individual spin rises. It's all on you…
How does that look in practice…?
We have pressed Start and started the game. The first and the last two are diamonds. We are missing it in the last reel. You notice the "Respin" button on the bottom line and the price of each repeated spin. It makes sense that the third one is the most expensive one.
We have pressed Respin and were asked once again do we wish to spin at that price a few more times. We say "Yes".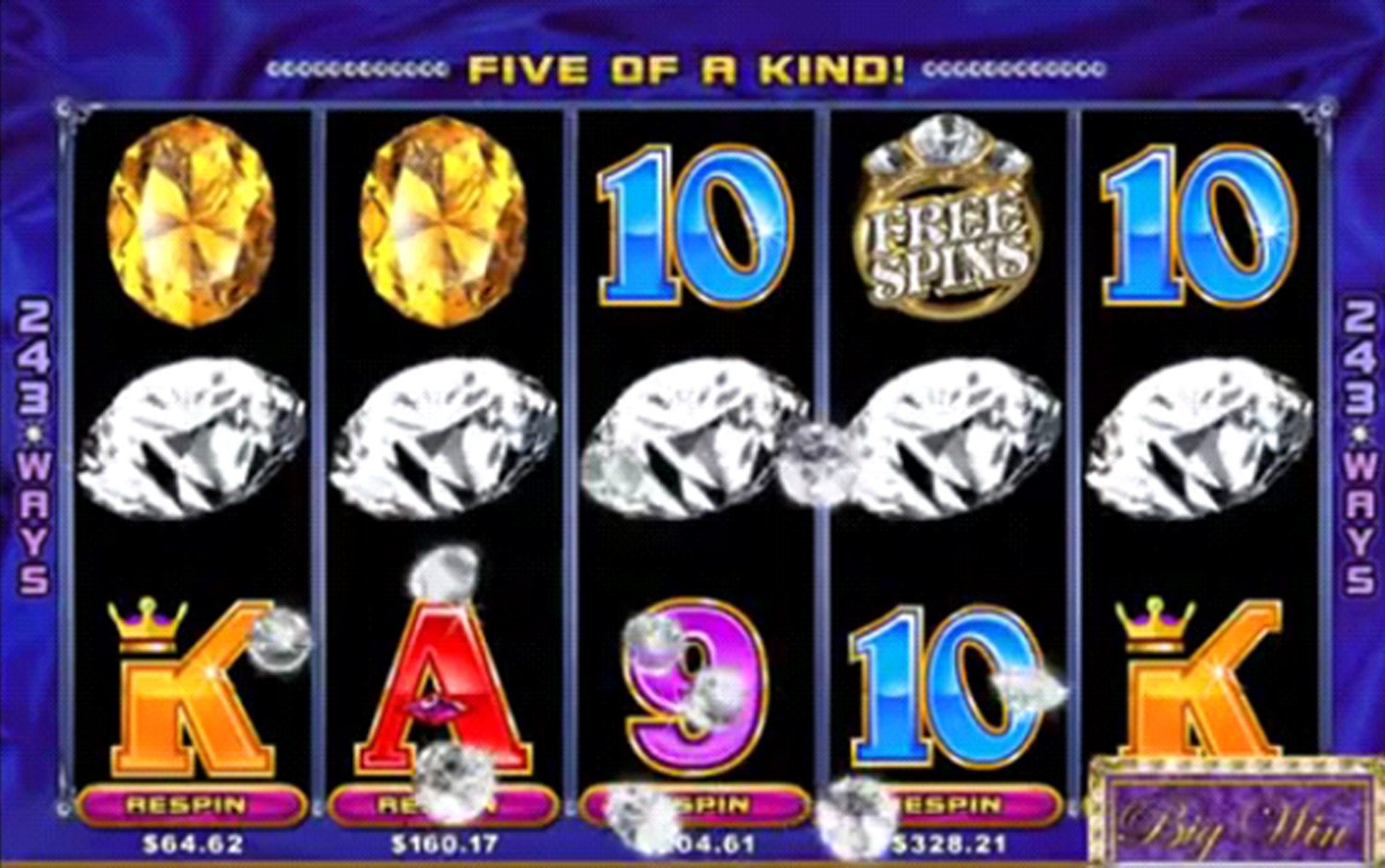 We get the fifth diamond in the middle and complete the number of diamonds, we get the maximum winnings.
The game is similar to many others, physical and online slots. There is no determined number of lines. You need to have a certain symbol in each spin from the left to the right. The combination of a number of symbols wins a certain number of points, according to the table.
The point of the game is collecting rings and diamonds. Silver, red, green, blue and golden diamond win the largest number of points.
There is a Wild symbol that replaces all symbols except the Scatter symbol and it is marked with the logo of the game "Reel Games", there is also a Scatter symbol in the form of the ring with Free Games engraved on it, which you will get for collecting three or more such symbols. During the 15 free spins, each winning is multiplied by 3. It is possible to win Free Games again.
But, this is perhaps the only game type where the Bonus game, that is, free spins, will not draw your attention that much, where you will not be interested so much what could have been won in free spins, you will be interested in combinations, the price of the individual spin, you will observe, more than ever, what can be filled with re-spinning of each spin. Something new and unbelievably interesting…
---